A Breakthrough In Cognitive Assessment and Rehabilitation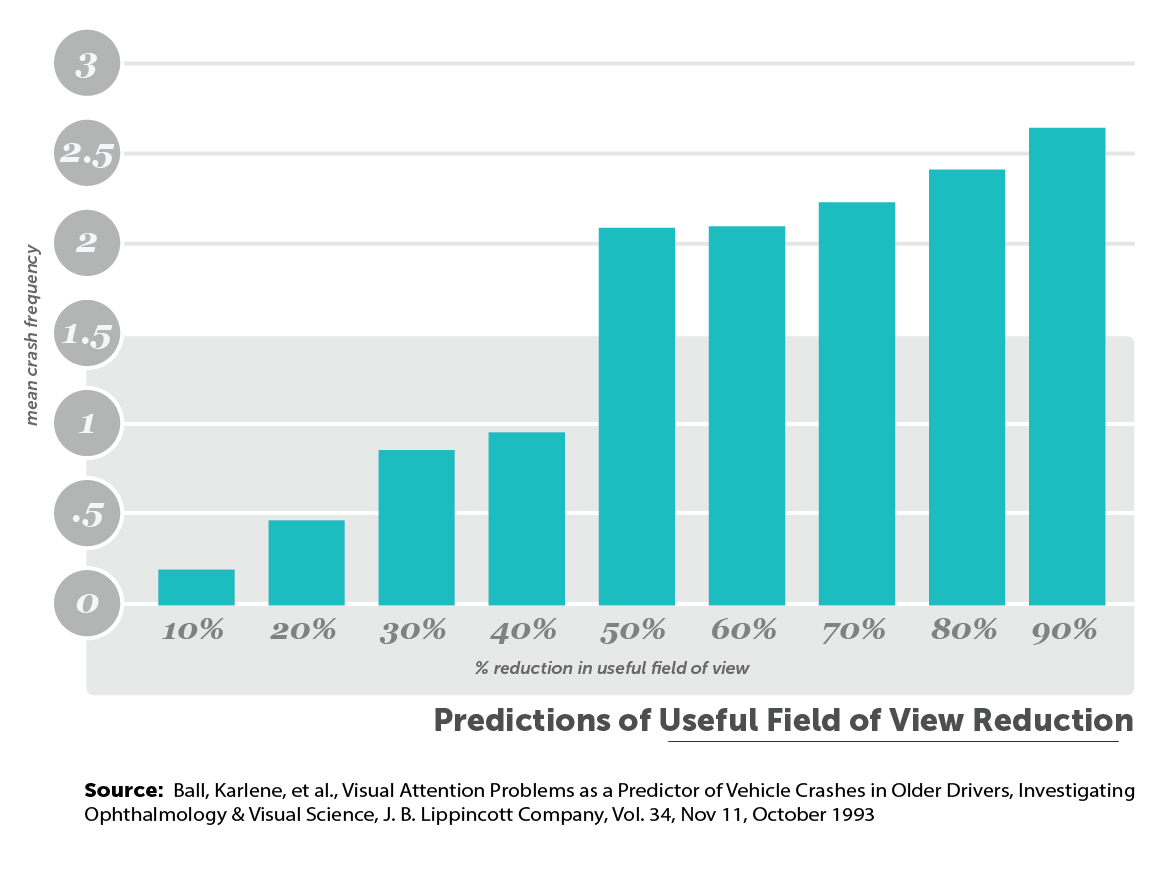 At Visual Awareness Research Group, Inc. cognitive impairment is defined as a 40% or greater reduction in one's Useful Field of View—40% being the point of greatest increase in crash frequency.  Alternatively, it has more recently been defined in terms of speed of processing.
Millions of senior drivers are adversely affected by such impairment, robbing them of their freedom as it diminishes their ability to drive safely. They can become prisoners of their own home—unable to drive to the supermarket or doctor's office, or to visit a loved one. And every day, healthy, older drivers face arbitrary driving restrictions based on common stereotypes of age-related declines in vision and cognition.
It's time to help them regain their freedom. UFOV®-based testing and remediation programs are readily available through Posit Science, Inc. (our exclusive licensor).